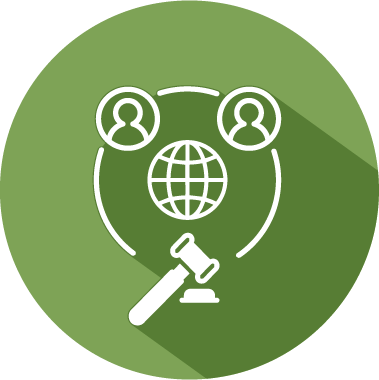 Urban Governance
Urban Governance comprises the mechanisms, processes and institutions through which various stakeholders articulate their interests, exercise their legal rights, meet their obligations and mediate their differences. It is recognized as a process carried out by actors both inside and outside of the authority and institutions of Government.
Good urban governance is characterized by sustainability, subsidiarity, equity, efficiency, transparency and accountability, civic engagement and citizenship, and security. These characteristics bring the focus to the 'Participatory' form of governance. It is a form of governance that is based on democratic engagement through deliberative process, with an aim to strengthen citizen participation. Globally, many countries have restructured their political framework to institutionalize participatory urban governance.
In India, decentralization and participatory urban governance were first attempted through 74th Constitutional Amendment Act (74th CAA) in 1992 and several other diverse attempts have been made to strengthen citizen engagement in governance thereafter. However, even after almost 30 years of 74th CAA, the decentralization and participatory governance processes have been underwhelming in their implementation. In the context of new challenges of urbanization, there is a need to reinforce participatory urban governance. Working on institutional changes, building capacity of communities and maintaining sustained engagement with them are important factors for making participatory urban governance work.